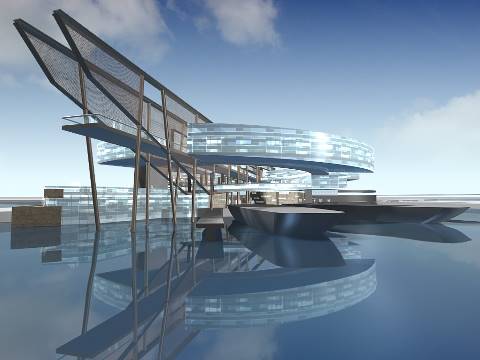 Project: Raha Beach Floating Restaurants
Client: 5 Design

Design: A re-design and refinement of part of a much larger mixed use complex in Duabai, the restaurants float above a Ferry Terminal.

Approach and Innovation: A strong collaborative process lead to an architectural solution that combined the best ideas from the teams involved.

Images from top: Concept perspectives and aerials.