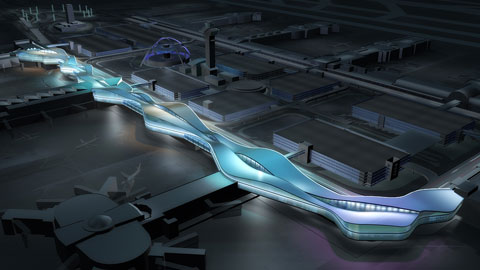 Project : LAX East-West Connector Concept
Client: Westfield

Design Approach:
The process for this design originated from client driven program requirements. After studying interior layouts, we designed these feature forms to emotively house the suggested interior armature.
Images from Top:
View looking north-west, view looking south-east, view looking east, roof feature concept studies.