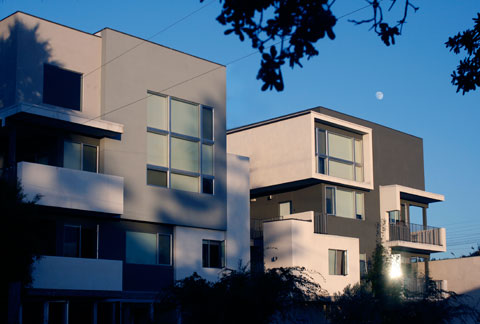 Project: Mar Vista Lofts, Los Angeles, California.
New 21 unit, 27,400 sf apartment building.

Client: RD Green Development.

Design and Approach: We were asked to design a modern building within significant budgetary constraints. The massing and articulation was developed in 3D which informed the plans and elevations which we developed from concept through to construction.