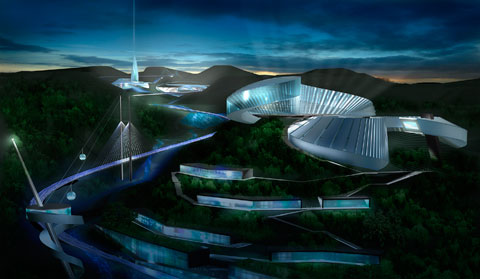 Project : Xian Cultural Center; Baoji, China
Client: The City of Baoji, Jeff Mayer and Forma.

Design Approach: Responding to the amazing topography and reacting to the local spirits of dragon and duality, our design was conceived during a short and intense on-site charrette.
The undulating spines of architecture and circulation in this central valley are flanked by residential and entertainment components (not shown) that reside in adjacent portions of the landscape.