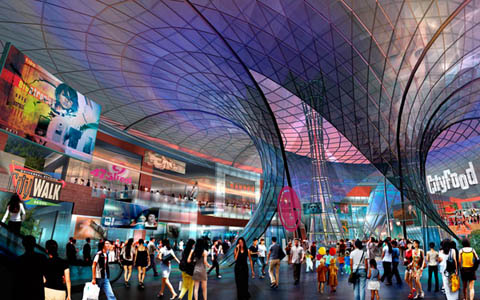 Project: Universal City-Walk, South Korea
Client: Gensler

Design:
Using rigorous geometric principles, we were able to create emotive feature pieces and facade articulation that help enhance the spaces' experiential depth.

Innovation:
While designing for the view, we are solving global formal issues at the same time. As in most of our feature pieces, the structural logic is mainly derived from the 3D mesh.