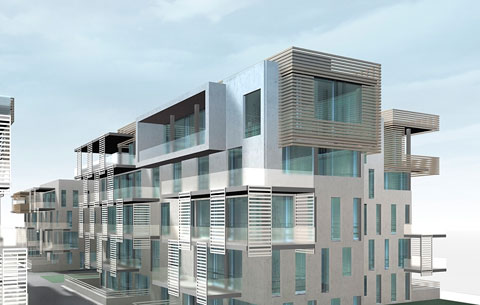 Project: Al Raha East Residential Development, Abu Dhabi, UAE
Client: 5D

Design:
The design engine was created collaboratively. While running the engine, we focused on creating unique and interesting formal and programmatic relationships between units.
Innovation:
The engine in this case was a kit of parts that needed to be uniquely applied over a myriad of surfaces. We were able to do this in a timely manner through the effective use of the design model.